NEW PRODUCT - Titanim Tube with inner thread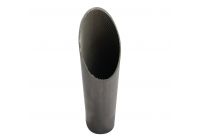 We are glad to announce to all of our old and new customers that we developed titanium welded tube with innner thread. The tube can help to increase the heat exchange efficiency a lot better than the regular titanium welded tube.


Check here about the Titanium Welded Tube Advantages.
We will release more new products made from titanium welded tube. They are titanium fin tube, titanium twisted tube with inner thread. Those new products are developed to make the tube having better heat exchange efficiency.

Contact us now if you are interested.