CHANGING - OFFICIAL SITE OF JIOUEE METALS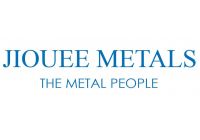 We are glad to announce that cntubing.com will be the official website of JIOUEE METALS. For all of our oversea business of SPSS Metals will be handled by our 100% owned new company - - JIOUEE METALS.

JIOUEE METALS is the oversea department of SPSS metals, based on the parent compan's strategic development plans, JIOUEE METALS is born.
Hope all of our customers will be enjoyed in working with JIOUEE METALS.

Thanks.
Jonathan Zhang
VP of JIOUEE METALS